Aging in Place with ElliQ
June 15, 2022 by Grace Andruszkiewicz
When planning for the later stages of life—whether it's for ourselves or for our loved ones—one of the biggest decisions is where to live as we grow older.
Retirement communities, residential care homes, and assisted living facilities are excellent options for some, especially those with long-term care needs. However, for most people, the goal is to stay at home.
In fact, around 90% of Americans over the age of 65 wish to stay at home rather than move into a senior living community.
This desire to age in place makes a lot of sense. Our homes are familiar places, and many people have spent years, decades, or even their whole lives in the same house. They're packed full of our possessions, comforts, and memories. Who wouldn't want to retain their independence and be in control of their environment?
But, of course, for all the benefits of aging in place, there are some potential downsides. In this article, we look at the benefits and risks of aging in place, as well as how to mitigate the risks to ensure a healthy, happy life.
Aging in Place: Benefits, Risks, and Solutions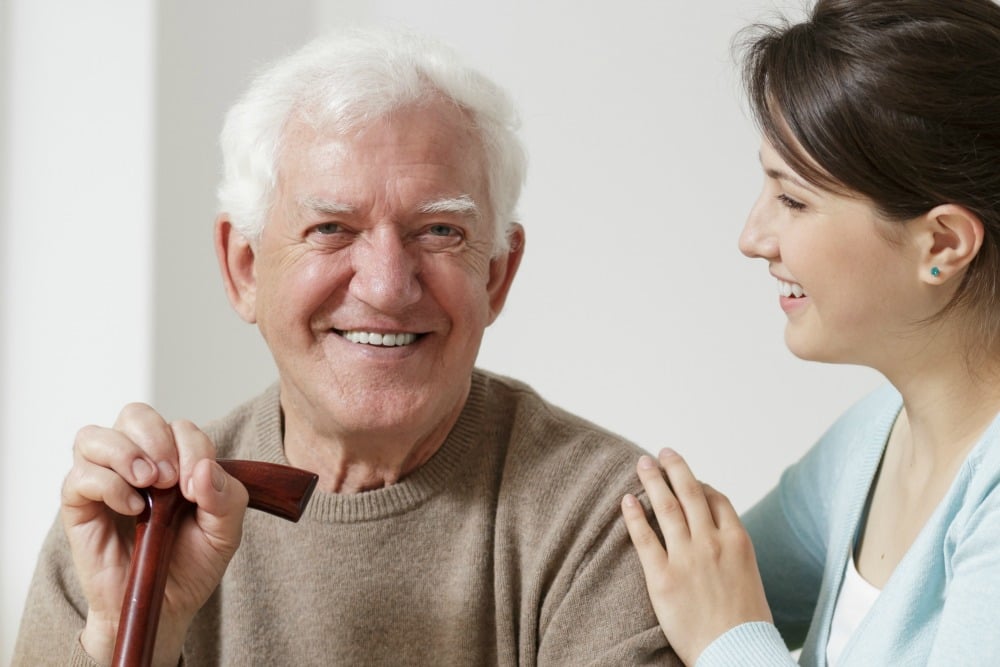 Most people greatly value their independence as they age. When you are in a familiar environment with strong community support, it's far simpler to live a fulfilled life.
So what are some of the main benefits of aging in place?
A familiar environment and no stress of moving
Staying with beloved pets, plants, and belongings
More personal space
Remaining in the community where relationships and routines have been nurtured
But staying at home can also come with some downsides and risks.
Physical dangers from a home that was not designed with aging in mind (like stairs or rugs, trip hazards, bathtubs, halls and doorways that don't accommodate walkers or wheelchairs, etc.)
Mental health decline without proper support (think: forgetting to turn off the stove or feed the dog)
Isolation and loneliness if mobility becomes challenging
Anxiety and/or depression
If you choose to stay at home, tailoring your environment for aging is incredibly important. Part of this involves planning around things like reduced mobility and arranging support when necessary. But another element is ensuring that social interaction is a regular discussion with our loved ones and care circle.
Social engagement is commonly cited as the most important factor in preventing feelings of isolation and depression in older adults. And it's this area where specialized products for aging in place can have a huge positive impact on quality of life.
How can technology help people age in place?
Technology for aging in place enables users to maintain social connections, engage physically with their surroundings, access entertainment, and retain their independence - helping them to stay happy and healthy when aging at home.
Major challenges that can be helped by technology include:
Physical activity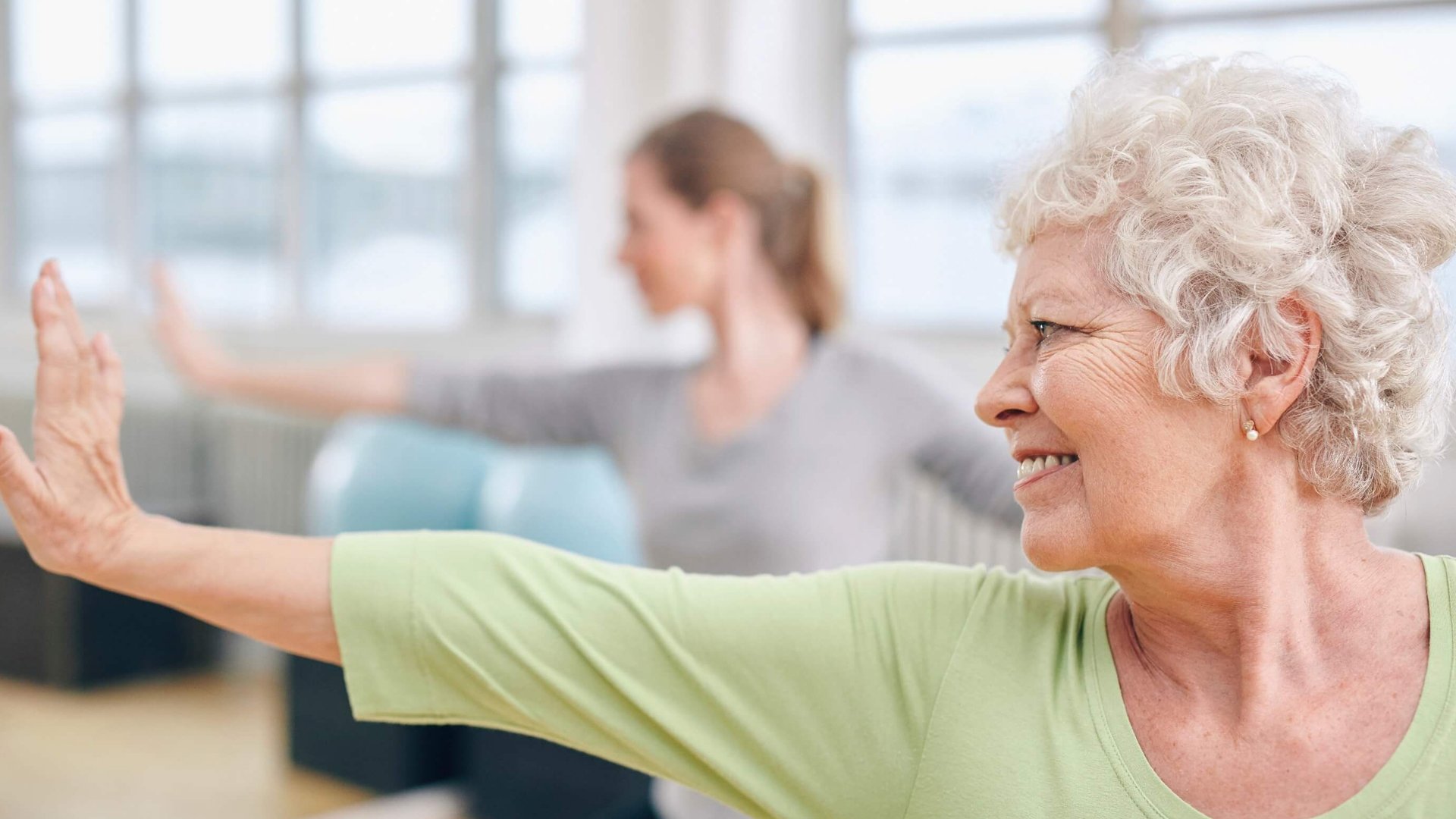 Staying active is a crucial part of aging healthily. Exercise keeps the body healthy, can prevent or slow the effects of cognitive decline, and can reduce the occurrence and severity of depression. All in all, physical activity is a habit that seniors should be encouraged to follow, even if mobility is limited.
But finding the motivation to stay active can be a challenge in older age. Fortunately, some products for aging in place are designed to support physical activity in seniors by offering automated tips and reminders, such as "It's time for your walk".
ElliQ can take it a step further, offering Bold Training and Fitness videos guided exercise videos to keep seniors motivated. ElliQ also offers music, audiobooks, videos, and more to enjoy while exercising, as well as assistance with setting goals and tracking health over time.
Mental stimulation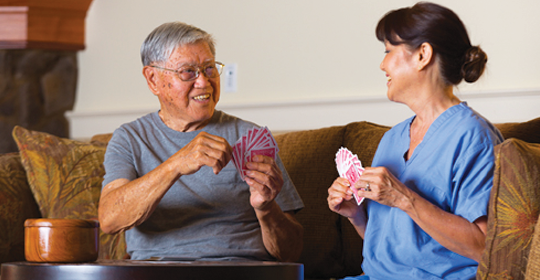 Staying mentally sharp is just as important as staying physically active when it comes to quality of life in later years. A big part of this is about ensuring seniors have regular mental stimulation, even as their lives may become less busy and simpler than in their younger years.
Technology for aging in place can support seniors by offering brain games, trivia, facts, and other mentally engaging features. ElliQ has these helpful features and she makes it easy to work these things into a daily routine, providing consistent mental stimulation that could be missed otherwise.
Social engagement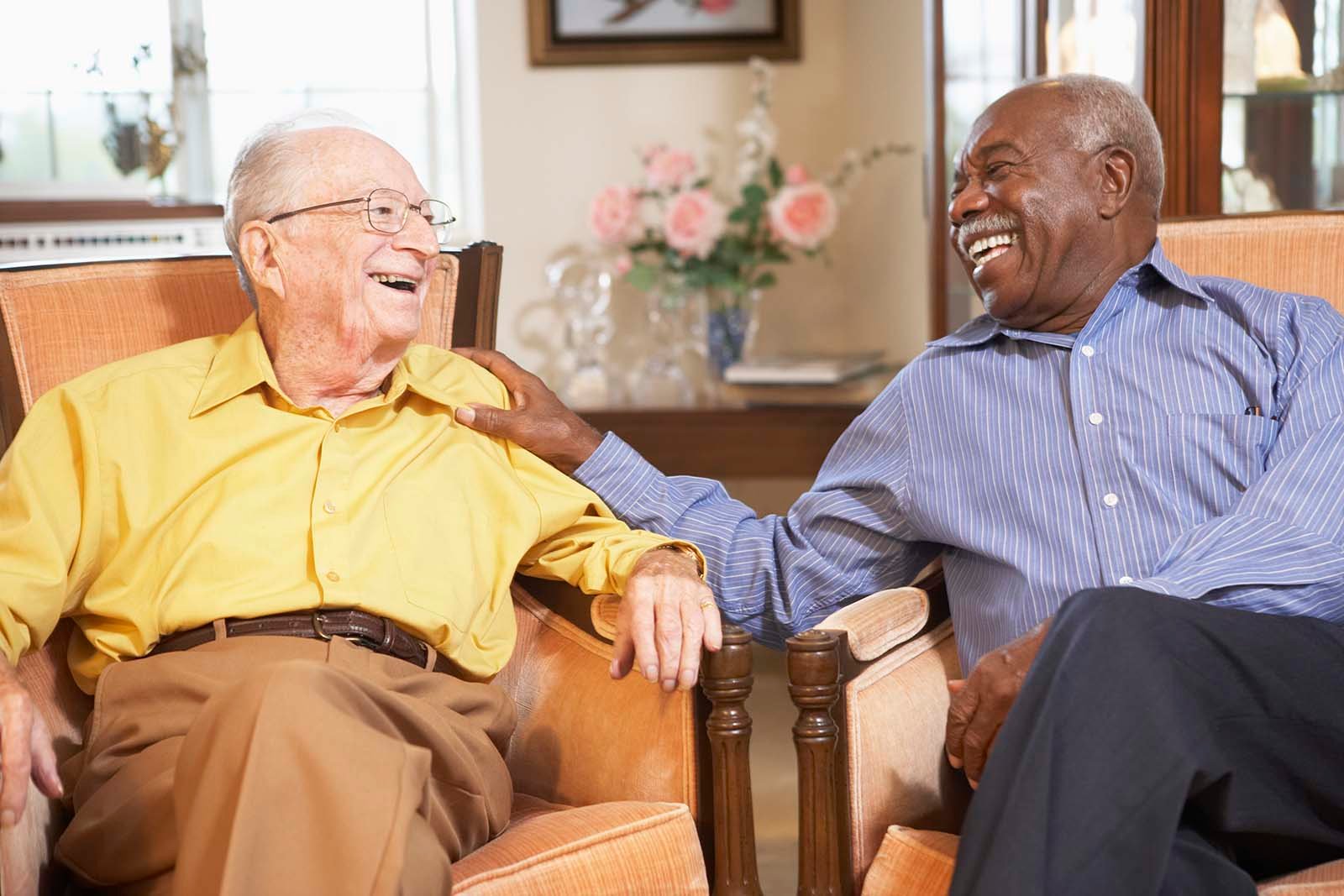 Nobody wants to feel lonely. In fact, loneliness is one of the most significant contributing factors to both physical and mental decline as we age. Fortunately, with the power of the internet and intuitive communication tech, seniors can have an accessible portal to high-quality social interaction.
ElliQ can link users to local activities, facilitating video and voice calls to loved ones, and provides reminders to stay in touch or make a call.
Medication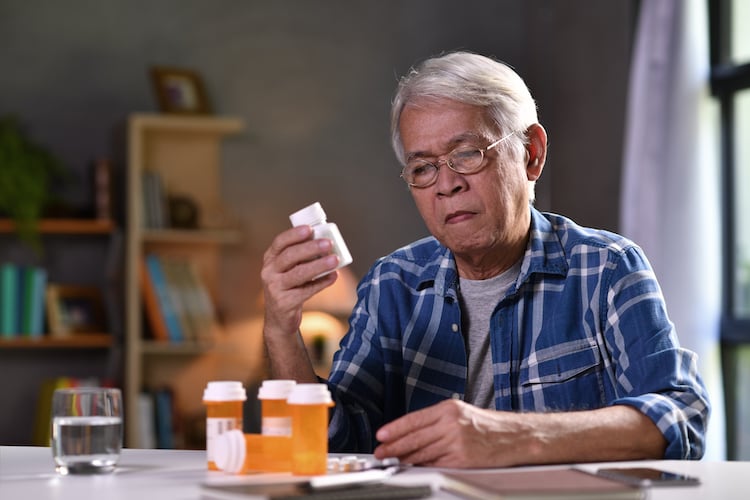 As we age, it's normal to have aches, pains, and even chronic health conditions that require regular medication. Many seniors need to take multiple medications every day, with different doses and changing schedules. Understandably, many people find it challenging to remember and stick to their prescribed medication.
Aging in place tech can help by issuing automated, customized reminders about specific medications throughout the day, ensuring seniors can stay healthy and have one less thing to worry about.
Day-to-day tasks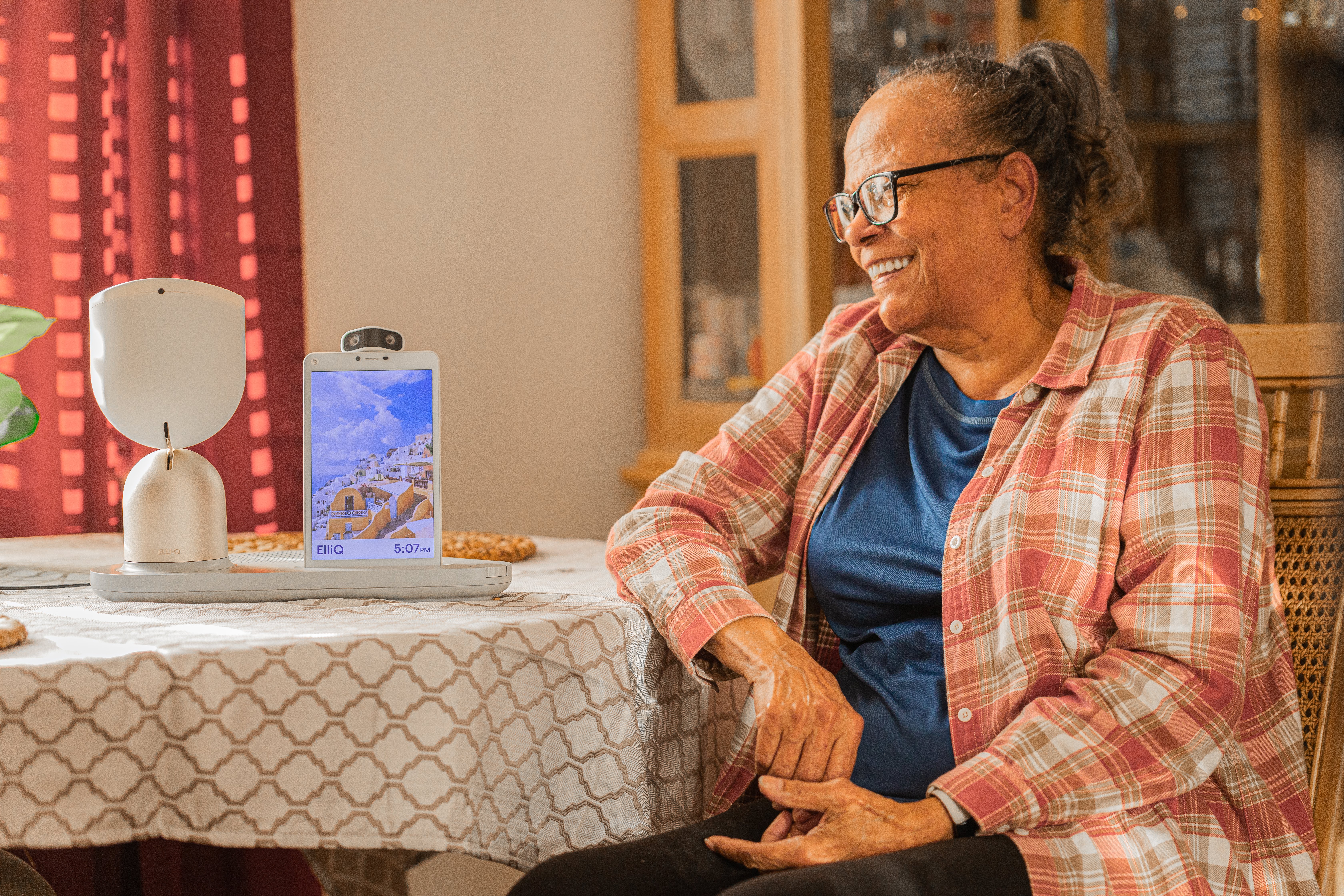 There are all kinds of little ongoing tasks that are part of living at home. These tasks can be tough to stay on top of at the best of times, and they only become more difficult to keep track of as we grow older. Aging in place tech can take some of the pressure off, making life that little bit simpler.
Want to order more coffee? Need to book a taxi to go downtown? Have to order a card and flowers for a friend? ElliQ can take care of all these things and more.
ElliQ: A Social Companion for Aging in Place
ElliQ is a personal companion for seniors who value staying in touch with friends, families, and the things they love.
A true digital companion, ElliQ, acts as a tool for older adults to maintain a strong social connection, helping them stay happy and safe while retaining their independence at home.
Designed specifically with intuitive controls, ElliQ is incredibly simple to use. Over time, ElliQ learns and adapts to its owner's routine, interests, and preferences. She uses advanced speech synthesis to actively respond to commands, questions, and comments. This provides users with the real experience of a conversation, rather than the cold, confusing experience of using a computer or other device. ElliQ is also perfectly shaped and sized to fit anywhere in the home, where she can interact and assist with users throughout their day.