5 Inspiring Seniors Defying Age Stereotypes
November 14, 2019 by Intuition Robotics Team
Older adults are tenacious, powerful forces to be reckoned with. Yet despite the giant strides our society has made to embrace diversity and change our preconceived notions of growing older, we've still got a long way to go.
Today, our perception and representation of aging tends to depict older adults as in an extremely antiquated, unrealistic way. Older adults are still seriously underrepresented in our ads and media, and when they are present, we often see pictures of sad, feeble, or desolate beings, incapable of doing things on their own.
Clearly a major shift in society's perception of older adults is long overdue. After all, there's a reason our formative years are often referred to as the 'golden years.' Older adults are at a very special, exciting period in their lives - they finally have more free time to travel, try new and exhilarating things, and take on new challenges.
Instead of portraying them as these blunderers, we should be reminding older adults of how incredible they truly are - empowering and inspiring them to keep making the most out of this incredible chapter in life.
As advocates of creating a future that embodies happier, healthier aging, we firmly believe that updating this archaic depiction of older adults can be a catalyst for large-scale change.
It's time to usher in a new era, one in which older adults are inspired to thrive, flourish and show the world what they're made of. To help change the narrative, it's important to highlight older adults that continue to embrace life with a vigor, showing the world that they're unstoppable.
Without further ado, here are 5 inspiring seniors that are completely defying ageist stereotypes - kicking butt, taking names, and doing their part to transform society's outdated perception of aging.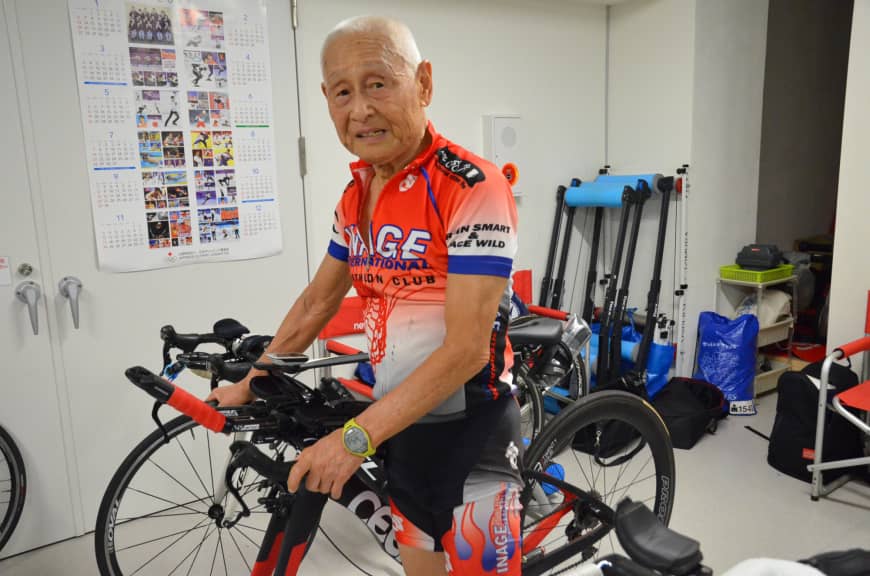 Image credit: Hiromu Inada/KYODO/Japan Times
At 86 years old, to say that Japanese Ironman athlete Hiromu Inada is an inspiration would be quite the understatement. Last year, at 85, he became the oldest athlete to ever complete an Ironman triathlon, one of the most difficult, strenuous races in existence.
The race consists of a 3.86 km swim, 180.25 km bike ride, and to top it all off, racers run a full marathon (42.2 km). Inada proves that with the right mindset and perseverance, we're capable of taking on anything we set our minds to, no matter what stage of life we find ourselves in.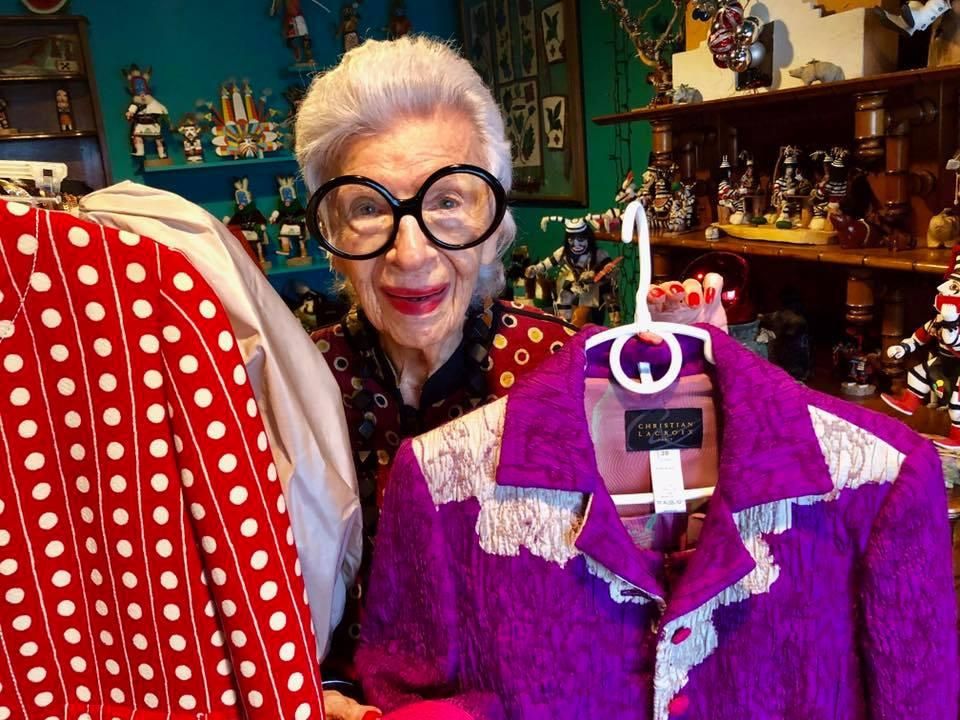 Image credit: Forbes/Iris Apfel
This 98-year-old New York native worked her way from the ground up in the fashion, design and textile industries for decades. Her impressive career includes working as an interior designer - she even worked on projects at the White House - lecturing as a visiting professor, writing a novel, and far beyond.
This year, 2019, she signed a modeling contract with world renowned agency IMG models, one of their oldest signees ever. She's making serious waves to disrupt our preconceived notions of beauty, and fully exemplifies the concept of style at any age.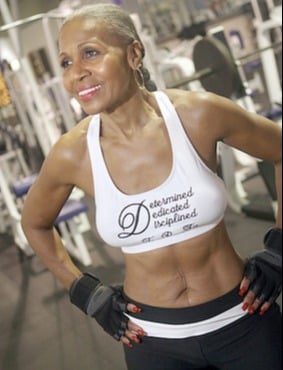 Image credit: Ernestine Shepherd
Originally from Baltimore, 83-year-old bodybuilder Ernestine Shepherd demonstrates that it's never too late to chase after your fitness goals. She started training with her sister at 56 years old, and her impressive professional bodybuilding career also included working as a model and personal trainer.
In 2010, she officially received the title of 'oldest competitive female bodybuilder' in the Guinness Book of World Records. Though she no longer competes competitively, she still works out rigorously, and claims to still have no aches or pains from exercise. She continues to push herself to reach new fitness heights, proving to the world that age really is just a number.
This year, at 103 years old, this Seattle native - and tenacious daredevil - broke a new record, and became the oldest female tandem skydiver since her predecessors (several fearless 102-year-olds) to make the jump.
Her courageous act proves that it's never too late to tackle new, unexpected endeavors. She inspires us to make the most out of life, and to boldly conquer our greatest fears, no matter how daunting they may initially seem.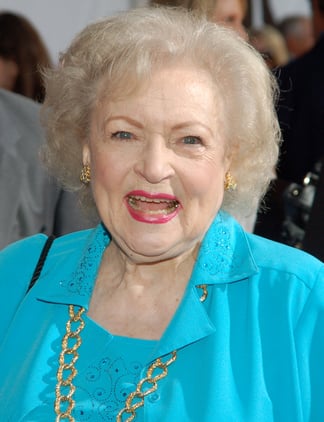 Image credit: Wikimedia Commons
We couldn't complete this list without including the legendary Betty White. At 97 years old, this Oak Park, Illinois native has had quite the impressive career. She started acting straight out of high school, back in 1939, and her legacy still continues to this day.
From decades of work in TV and film, to publishing several books, her humanitarian work, and beyond, she's still laughing her way through life - and we're all laughing right along with her. She proves that career success knows no number, and that your career, humor and vivacity can continue to flourish at any age.
Ushering in a new era of happier, healthier aging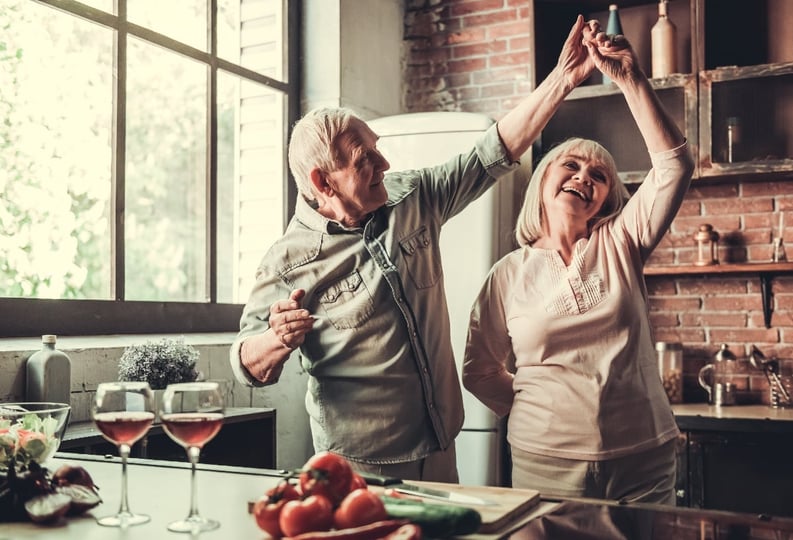 To wrap things up, all we can say is bravo. With inspiring seniors like these, it's clear that age really is just a number. It's about time we started recognizing and representing older adults as the strong, powerful forces they truly are - and focusing our attention on more incredible seniors that defy ageist, outdated stereotypes. That said, let's keep the momentum going.
We're on a mission to change the way we think about aging, to transition society into a new era of happier, healthier aging for all. By continuously showcasing and emblazoning more incredible seniors like these in our global media, combined with more products like ElliQ empowering older adults with the independence and confidence to continue thriving throughout their golden years, the opportunities for the future of aging are boundless.