AgeTech 101: What is it? How can it help me or my loved ones?
December 1, 2021 by ElliQ Team
A new term has been increasing in popularity in the technology world - AgeTech. At first glance, one might assume that It sounds like any other amalgamation of words, where the concept is fairly simple: AgeTech = technology for those that are aging. However, the reality is that AgeTech goes far deeper and wider than just "tech for seniors."
What is AgeTech?
Dominc Endicott, a dedicated AgeTech venture capitalist, describes AgeTech as "...A 'lens', a way of looking at the world through different "glasses" to the ones we are accustomed to."
In essence, it's not enough to simply create devices with larger buttons, brighter screens and bigger text. Adapting existing technology to make it easier for seniors to use is obviously welcome and beneficial, but AgeTech goes far beyond that.
Keren Etkin, Gerontologist, Founder of TheGerontechnologist, and author of The Age Tech Revolution, defines AgeTech as "...digital techthat's built around the needs and wants of older adults, while including them in the design process."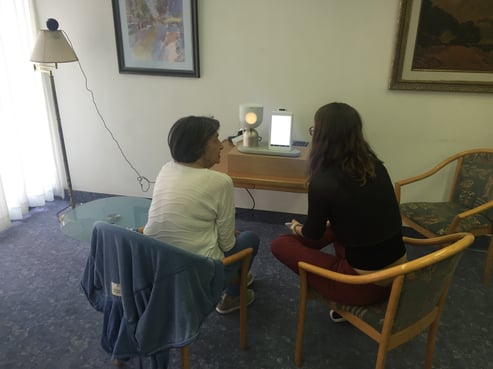 Early usability testing of ElliQ's prototype
Ultimately, AgeTech covers any form of assistive technology for older adults (and the caregivers of older adults!), which is designed or intended to improve the aging experience. It's not dumbed down technology - but a technological solution to real challenges associated with growing older.
What Makes AgeTech Unique?
The uniqueness and distinctive feature of AgeTech is that the tech is not only designed and built for adults, but with adults as well, involving them in the design of whatever new tech it is that is being developed. A precursor to this can be seen in the USAC model of house design, which incorporates elderly residents in the early and interim design stages of housing for seniors. By having the residents contribute their wants and needs both before and throughout the design process, the end result is much more suitable for their needs.
For a piece of technology to be considered "proper" AgeTech, the same form of integration must occur. Older adults, the end-users of the AgeTech, must become key stakeholders in the design process. For example, the Longevity Explorers are a group of older adults that support product developers in making sure their designs are suitable for the older demographic.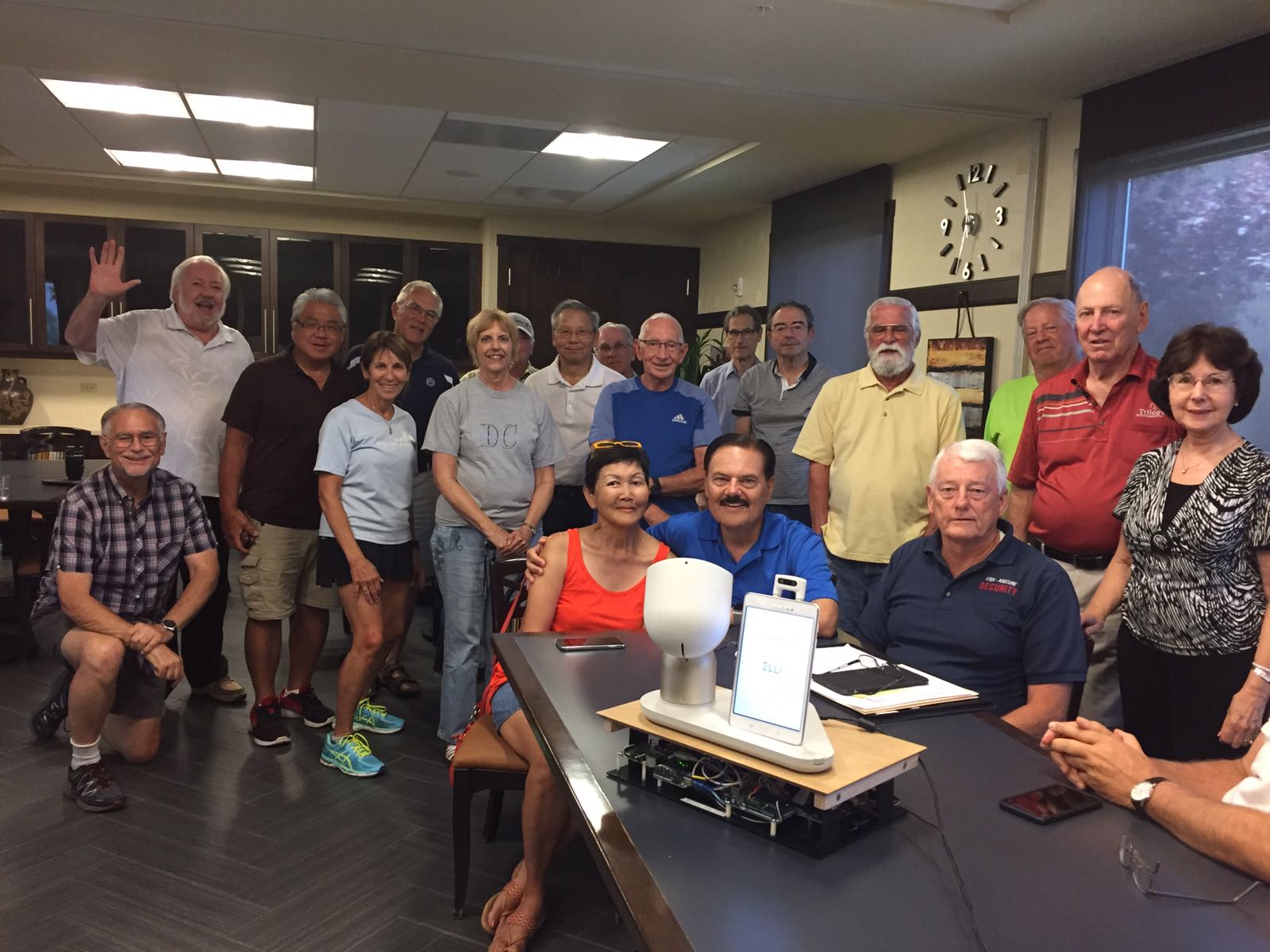 ElliQ focus group at Trilogy Community in Brentwood, CA
ElliQ, the sidekick for happier, healthier aging, was designed with and for older adults from the inception of the company. We have included older adults in the design process from the beginning - testing out the ElliQ prototype, usability testing, value proposition validation.
AgeTech is Booming
AgeTech, as a category, is growing at an increasingly fast rate. Funding for US startups focused on eldercare, elderly populations and home health care has more than tripled from $351 million in 2019 to $1.14 billion in 2020. According to the AARP longevity economy outlook report 2019, the 50+ population's spending on technology is forecast to grow from $140 billion in 2018 to $645 billion in 2050, an increase of over half a trillion dollars.
Investors and large corporations have realized that the AgeTech market is one with huge potential, and is only going to continue growing in the future. As a result, the amount of new products and services for seniors is expanding, and even companies like Amazon and Best Buy are incorporating AgeTech into their overall strategy. We're regularly seeing stories in major news outlets about the topic, which is another sign that AgeTech is becoming mainstream.
Will Robots Take Over?
But what about the human touch? Technology can never and will never replace our need for human interaction. But what it can do is improve efficiency so that humans can spend less time on menial tasks and administrative work, and spend more time making meaningful memories with older adults.
Practical Ways to Improve our Day-to-Day
There are so many ways to leverage technology to improve daily activities. For example, wearables can keep track of health measures, have built-in fall detection and GPS for people that may wander or find themselves lost, and so much more. On-demand services like Uber and Instacart have extended the independence of seniors that may no longer be able to drive or grocery shop on their own. Sensors and IoT devices can monitor behavior patterns and alert caregivers of unusual behaviors. Voice operated devices have opened up the lines of communication without requiring older adults to learn a new interface. The list goes on and on!
It's an exciting time to be in the AgeTech industry. As early entrants in the space, people often raised their brow at the concept of robots for seniors. But, the engagement levels and the stories we get to hear about the impact ElliQ has on the lives of the individuals we serve are heartwarming and truly gratifying and we can only hope that older adults find the right AgeTech products that can improve their life!