It goes without saying that COVID-19 has been a major catalyst for change in more ways than we can count. It's caused us to drastically alter nearly every aspect of our former way of life, perhaps most notably in terms of our healthcare. From a massive increase in the use of telehealth technology, to considering alternative remote care models like voice tech for health, we've come to realize that there were many components of care that we could have been utilizing all along.
Nevertheless, the healthcare system has been headed down the path of change since long before COVID-19. In addition to the virtual care and remote-patient monitoring (RPM) that have been booming lately, value-based care (VBC, or fee-for-value care) has been one of the most well-known buzzwords in the American healthcare industry for years. Healthcare systems have been exploring how to transition from traditional, volume-based care (fee-for-service, or FFS) toward a value-based care model — and the pandemic has accelerated these efforts even further.
But what exactly is value-based care, and why is it more beneficial than traditional care as we know it — especially for older adult patients? Why is value-based care gaining so much momentum these days, and where is it headed in a post-pandemic world? Read on to learn more about value-based care, including its pros and cons, and why it can be particularly advantageous for older adults — as well as their primary care providers, health plans, and the entire healthcare ecosystem.
What is value-based care?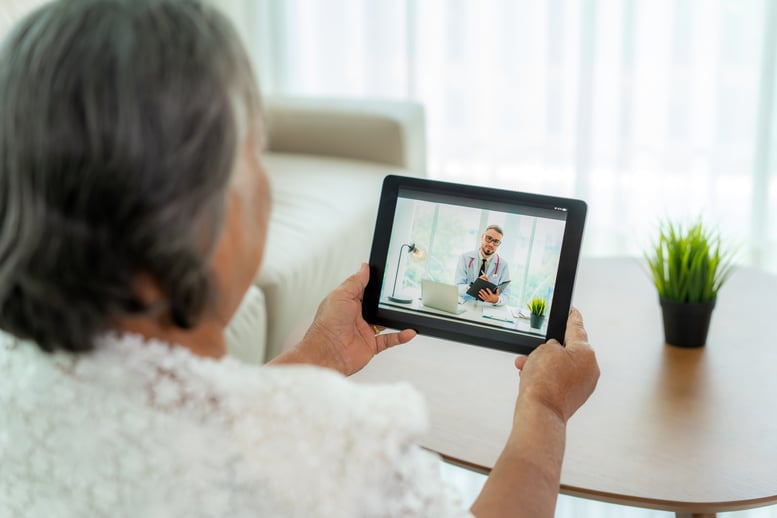 Value-based care has many names — accountable care, pay-for-performance care, population health management, fee-for-value care, and otherwise. To put it as simply as possible, value-based care incentivizes healthcare providers, hospitals, and other medical groups to deliver better quality care to their patients, in contrast to the traditional volume-based (or fee-for-service) care model, in which providers are incentivized to visit as many patients as possible. In other words, it rewards them for the quality of their care, rather than the quantity of services rendered.
With a value-based care model, the effectiveness of care is measured based on a provider's ability to improve their patients' health outcomes, such as reducing hospital admissions and/or improving patients' conditions (i.e. blood pressure or HbA1c reductions). If providers are in fact able to improve their patients' overall health and/or condition(s), they'll be reimbursed for their efforts. If they're unable to do so, they'll be financially penalized. This, in essence, is how it works.
And in terms of billing, there are a few types of payment models associated with VBC. The most prevalent options include: bundled payments, shared risk, global capitation, and shared savings.
Why are more healthcare systems transitioning to value-based care?

In the last few years alone, value-based care has really taken off. Research conducted by Change Healthcare found that as of 2018, value-based reimbursement models had been implemented in 48 states across the US (up from just 6 states in 2013). In another 2018 survey from Business Insider, health organizations reported that while only about 23% of all their patients were enrolled in VBC programs at the time, they anticipated that by 2021, that number would roughly double to about 46% of their patients.
Why are so many healthcare systems shifting toward a value-based care approach? Objectively speaking, value-based care makes a whole lot of sense. Think about it — like so many things in life, when it comes to quality vs. quantity, quality always wins. For example, as parents or employees, when we spread ourselves too thin, juggling too many tasks and priorities at once, the end results are usually sub-par — and our healthcare is no exception to this.
When providers focus on seeing as many patients as they possibly can, they're unable to make as great of an impact as they would by honing in and focusing on delivering top-notch care to each one of their patients. Value-based care grants providers the ability to take the time and really get to know each patient individually, so they gain a more in-depth understanding of their unique needs and conditions on a deeper level, to drive lasting, sustainable results.
Why is value-based care so beneficial for older adult patients?
For the most part, value-based care is a total win-win on all fronts. It offers a number of significant benefits for patients, healthcare providers, and payers — and in a much larger sense, it has the potential to create an all-around healthier society. The graphic below sums up the high-level benefits of VBC within today's healthcare ecosystem rather nicely.
Source: NEJM Catalyst
In addition to all these benefits, value-based care is even more ideal for older adult patients. That's because, health-wise, older adults tend to be a higher-risk population — in fact, about 80% of all seniors in the US live with at least one chronic condition. Through the holistic, person-centered level of care that VBC can offer, senior patients would theoretically be able to improve their overall health, reverse their existing condition(s), and prevent future conditions from arising more easily.
Eventually, that would mean fewer medications, doctor's visits, hospitalizations, and/or costly operations needed — all adding up to a great deal of savings. On the providers' end, over time, delivering better quality, more preventive care to these older adult patients — the patients that typically need to see their doctors most frequently — would inherently lead to better health outcomes, increased patient satisfaction, and lower costs of care for this population.
Challenges and drawbacks of value-based care
Though this all sounds great in theory — and granted, value-based care does have a multitude of pros, as mentioned above — as the saying goes, every rose has its thorn, and there are, of course, some noteworthy drawbacks. Because value-based care is a newer, more regulated model, it can end up limiting what providers can and can't do with their patients during their appointments together.
Furthermore, the initial implementation of value-based can be a tough one. Healthcare organizations are often massive, complex institutions — and as such, it takes a great deal of time, effort, costs, and resources for them to restructure and shift towards a VBC model. That said, eventually, these upfront losses can be well worth the wait, especially considering how much health organizations stand to gain — and the costs they'll ultimately save — in due time.
Looking ahead: Value-based care in a remote world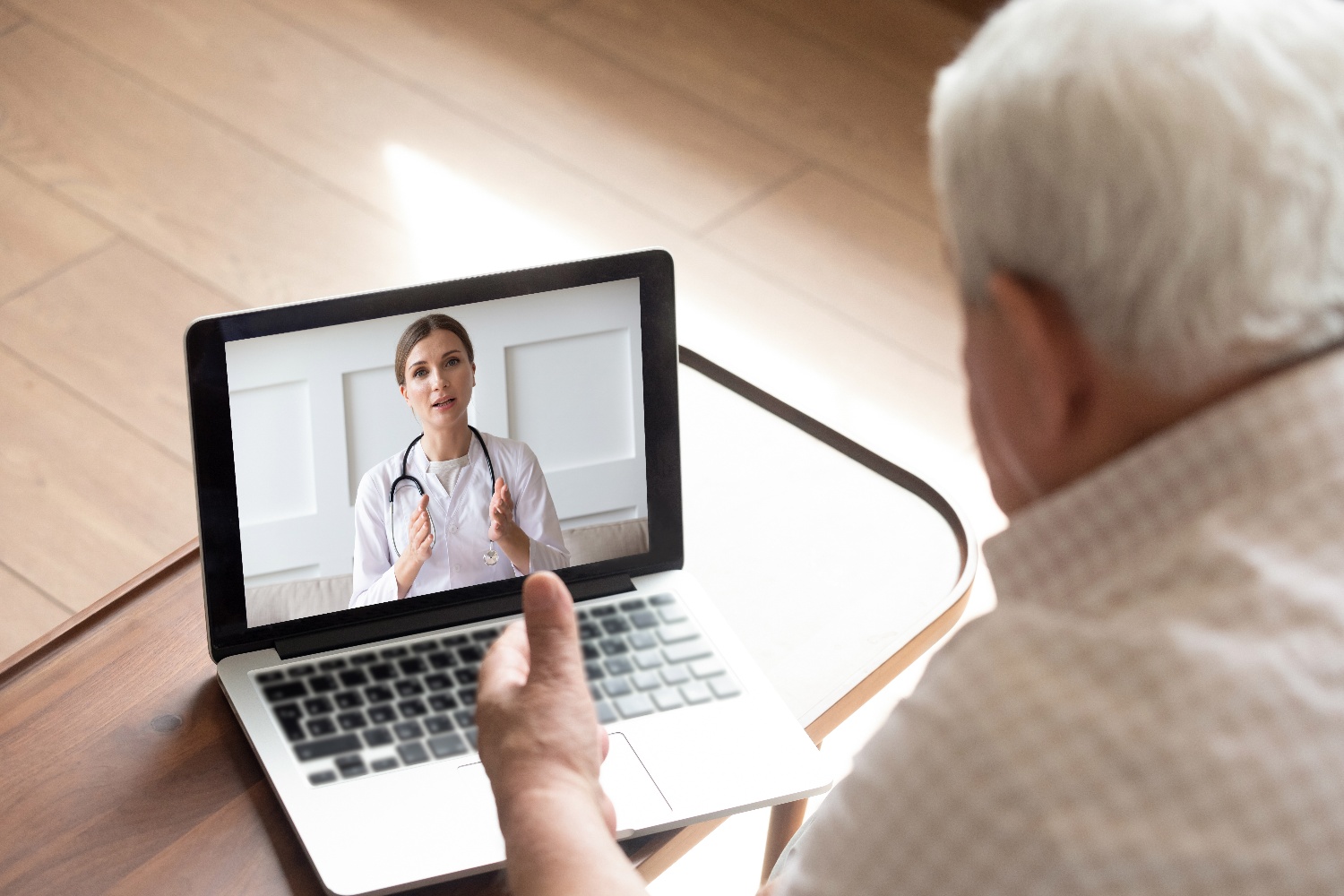 Change is always hard, particularly so in the beginning — and we've all seen that first-hand as a result of this pandemic. Looking back on it all, COVID-19 has taught us a great deal about our ability to adapt. Much to our surprise, we're actually a lot more resilient than we may have previously thought. So after this year of rapid, constant change — particularly within the healthcare space — we can definitely expect some additional healthcare transformation on the horizon.
Despite the initial challenges associated with value-based care, it's fairly safe to say that it will be a lot more widely utilized and embraced throughout this chapter ahead. As more health systems begin their transition toward value-based care models, we look forward to witnessing VBC's potential come to fruition — for older adult patients, providers, payers, and our entire society at large.