Among many things, this pandemic has shown us that unfortunately, older adults tend to be among the most isolated and vulnerable within our society. It's also reinforced just how at-risk they are when it comes to more serious health issues and repercussions. This should come as no surprise, given that as much as 80% of older adults in the United States now live with at least one chronic condition.
Of course, our abilities do naturally debilitate as we age. But in the classic "nature vs. nurture" fashion, growing research now indicates that many seniors' health outcomes — as well as those outcomes for everyone else — are linked not only to their lifestyles and genetics, but also to various societal and social factors.
These factors are otherwise known as the social determinants of health (SDOH). In this post, we'll closely examine what exactly these social determinants of health are, how seniors tend to be impacted by them, and why it's imperative that our healthcare ecosystem — and entire our society at large — begin to better understand and address them going forward.
What are the social determinants of health?
The World Health Organization defines the social determinants of health (commonly referred to as the SDOH or SDH, for short) as "the non-medical factors that influence health outcomes. They are the conditions in which people are born, grow, work, live, and age, and the wider set of forces and systems shaping the conditions of daily life."
In other words, they are the large-scale societal, social, and environmental factors and policies — primarily forces that are outside of our control — that ultimately have a significant impact on our overall health outcomes, well-being, and even our total life expectancy.
They're the underlying reasons why certain cultures, neighborhoods, and demographics within our society tend to be faced with greater health inequities. In fact, numerous studies suggest that the SDOH account for between 30-55% of health outcomes worldwide.
According to the U.S. Department of Health and Human Services (as well as most other prominent health organizations), there are 5 main domains that the SDOH can be categorized into, depicted via the chart below.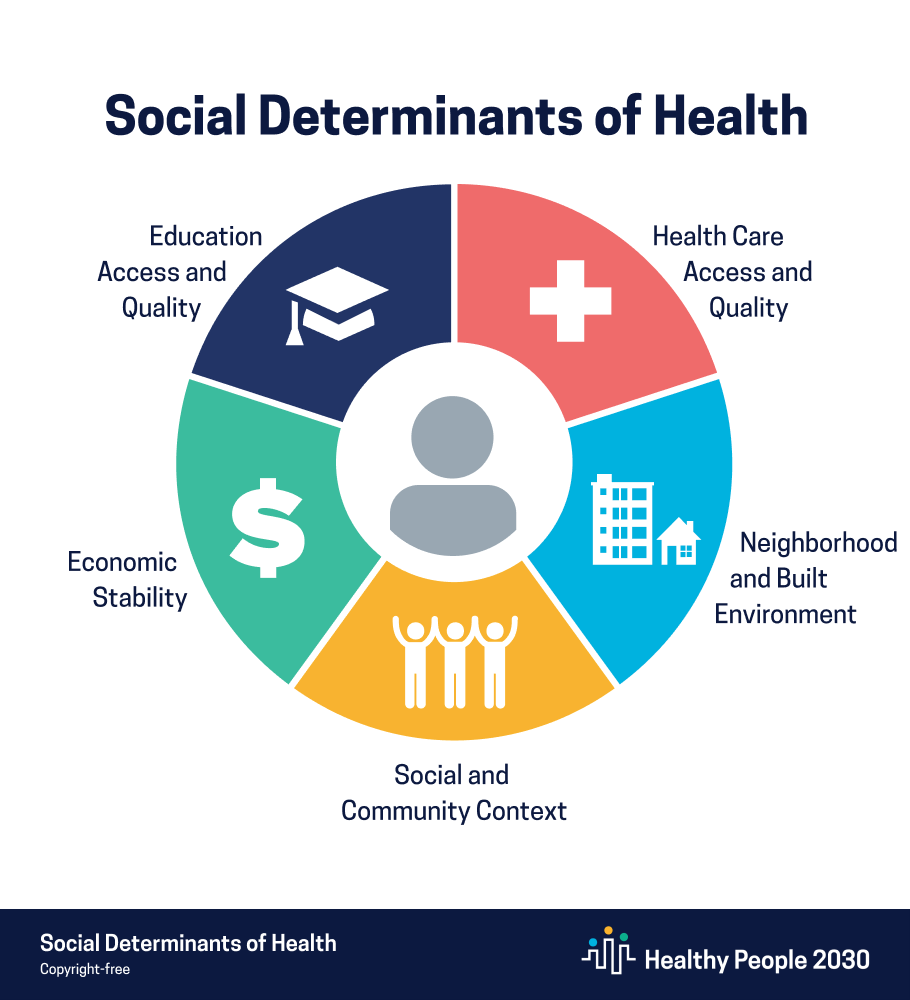 Source: Healthy People 2030
Each of these categories involves the various high-level components that can ultimately impact our health outcomes (either positively or negatively) over the course of our lives:
Education Access and Quality. This includes what type, level of, and access to education we had, both as children and throughout our lives. For example, which languages do we speak? Are we able to read and write? Did we in fact enroll in high school, and graduate? Did we attend a university? What about now — are we still actively learning?
Health Care Access and Quality. This involves the overall type and quality of care that's available to us. For example, do we have frequent access to high-quality, affordable care? Is there a doctor's office or pharmacy in close proximity to our home? How informed are we when it comes to taking care of our health?
Neighborhood and Built Environment. This category can include elements like whether or not we have access to healthy groceries in our area (or if we're in a food desert), if our neighborhood is safe or not, or if we indeed have access to things like clean water, parks, good quality housing, public transit, and so on.
Social and Community Context. How involved and perceived are we, in terms of our civic and social community? Is our system discriminating against us due to our race, gender, age, or otherwise? This can also include components like civic participation and engagement, and social cohesion within our communities.
Economic Stability. Are we financially secure? This category involves factors such as our level and type of employment (full-time salary vs. part-time or hourly work), if we have any debt, if we can afford our health costs (medication, insurance, surgeries, etc.) and our overall feelings of financial security.
How are seniors impacted by the SDOH?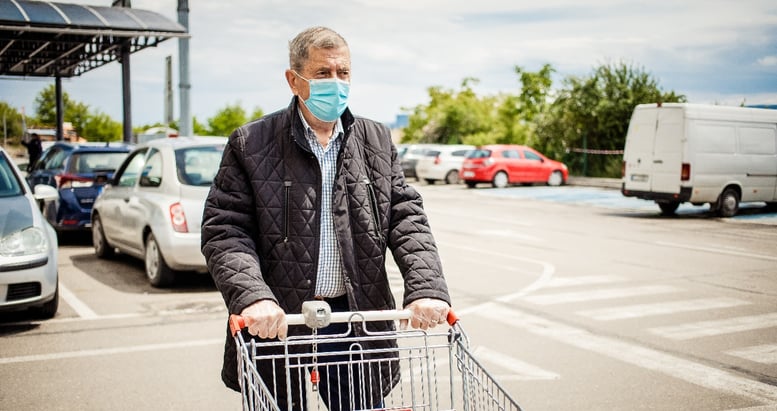 Now that we have a better understanding as to the definition of the social determinants of health (SDOH), we can begin to comprehend how seniors today tend to be directly impacted by them. Obviously all of these components are highly subject to each individual — nevertheless, there are certain social and societal trends that do tend to disproportionately affect seniors.
Let's take a closer look at each of the 5 SDOH categories mentioned above, and how they pertain specifically to seniors:
Education Access and Quality. Though most seniors are typically not full-time students, the education that they received throughout their former years — the quality and amount of education they received growing up, or lack thereof — can ultimately have an effect on their health outcomes later in life. Older women could be inordinately impacted by this, as in prior decades (and even in certain societies today), women were often discouraged from or unable to pursue a higher education.
Health Care Access and Quality. For seniors, this is perhaps the most crucial element of the SDOH. With the vast majority of American seniors living with at least one chronic condition (the most common of which include: hypertension, high cholesterol, arthritis, coronary heart disease, and diabetes), seniors often require more frequent access to high-quality, affordable care than their younger counterparts might.
Neighborhood and Built Environment. As we age, our surroundings become increasingly important to us. We need to live in an environment that's safe, secure, and walkable (and wheelchair accessible) — one that encourages a more healthy, connected lifestyle. Ideally, older adults should consider residing in an area that has access to all of these components, with a close proximity to healthy food, transit, pharmacies, healthcare clinics, and other resources.
Social and Community Context. Sadly, our society is still plagued by ageism, and inherently, many seniors today struggle with various forms of discrimination — whether they're seeking out employment, they're excluded from certain social groups or communities, or they encounter it throughout their day-to-day interactions. This can, in turn, negatively affect their health and well-being — especially in terms of their mental health.
Economic Stability. Obviously financial matters of the utmost importance for many seniors — even more so for pensioners on limited budgets. Retirement can cause seniors to incessantly worry about their finances, with immense concerns about covering their growing healthcare costs — whether it's their medication, doctor's visits, surgeries, or otherwise — taking center stage.
Challenges ahead: There's work to be done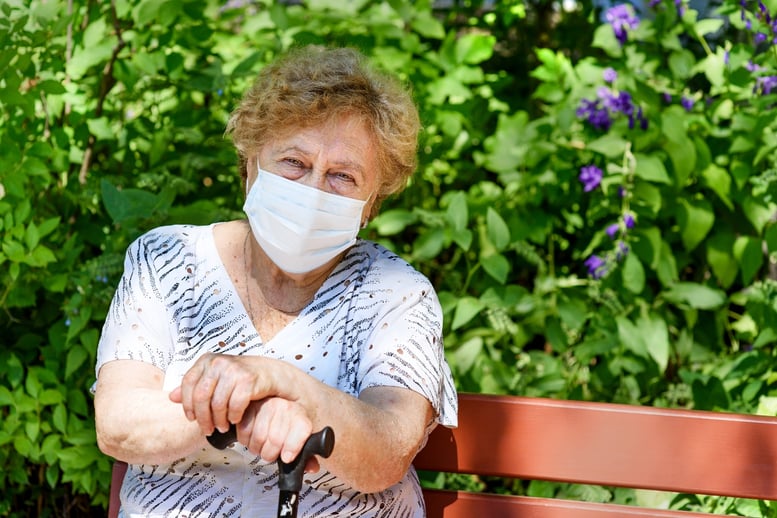 By now, it's quite clear that today's seniors — as well as so many other marginalized groups within our society — tend to face some significant health inequities. So how can we change the current paradigm? For starters, we must continue to spread awareness about the SDOH — throughout the healthcare ecosystem, and our society at large.
Furthermore, addressing the social determinants of health remains complex — especially because it's rather tough to obtain accurate data from older adults at home. Thus, in order for us to fully understand and address the scope of this topic, we must conduct further research. Once we have more consequential data, we can begin implementing new solutions and public policies that accurately reflect seniors' needs (as well as everyone else's).
Finally, we need to continue to explore alternative solutions — using innovative technology such as voice tech, telehealth, and remote patient monitoring tools — that allow healthcare professionals to gain a deeper understanding into their senior patients' lives within their home and environment.
The good news? There are already a number of organizations taking initiatives to address these challenges head-on. Back in 2005, the WHO laid out their Commission on Social Determinants of Health, along with their plans to address these health inequities on a global scale.
The U.S. Department of Health and Human Services also has plans in motion, aiming to "create social, physical, and economic environments that promote attaining the full potential for health and well-being for all" through their ongoing Healthy People 2030 initiative.
These are just a few examples — at the moment, the list of initiatives aiming to tackle these health inequities is constantly growing. Hopefully soon, with greater awareness and research on the social determinants of health, we'll begin to see some positive, lasting change for seniors on a global scale.
The future of eldercare must properly address the SDOH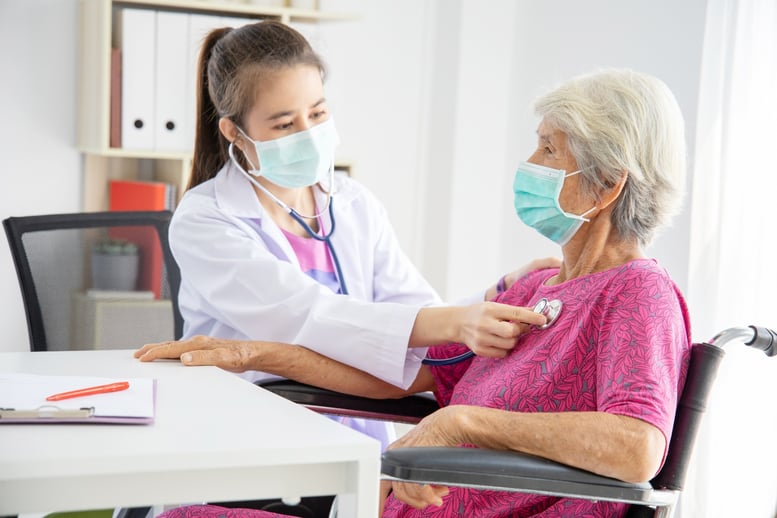 Mitigating the health inequities faced by today's seniors will certainly be no easy feat — but it's definitely possible with the right strategy in place. Right now, as a society, we need to change the narrative. The more we expand our understanding of these components, the better we'll be able to address them, and ideally, create new policies and solutions to ameliorate their impacts among older adults.
We each have a role to play within this process — whether we're seniors, caregivers, part of the healthcare system, policymakers, or otherwise. Our healthcare system will especially benefit from a deeper understanding of the SDOH, as they can attempt to accommodate for these factors in their eldercare services, plans, and policies.
For now, let's continue to spread awareness on this vital topic — while of course providing ample support and care for the most vulnerable seniors within our society. Here's to a brighter, healthier future for all.