In what feels like the blink of an eye, COVID-19 has rocked our world, completely transforming nearly every aspect of our lives. Unfortunately, older adults have been some of the most heavily impacted, both in terms of the health repercussions they've faced due to the virus itself, as well as the loneliness they've encountered as they self-isolate at home. And rightfully so — according to CDC data, older adults ages 65-74 are 5x more likely to be hospitalized due to COVID-19 than their younger counterparts (ages 18-29), and those ages 85 and up are a whopping 13x more likely to be hospitalized.
In an effort to stay safe and reduce the rate of exposure as much as possible, we've witnessed something previously unheard of over the course of this year — a massive upswing in the use of telemedicine and other virtual care solutions among seniors. By now, it's increasingly clear that as we bring our new COVID-enduced habits with us into this next chapter of reality, the demand for virtual care will only continue to grow — especially as a means to support older adult patients.
But what exactly will this "new norm" of virtual care look like for seniors, and how can we help ensure that these solutions truly meet their full spectrum of needs? Read on to learn why virtual care has been needed since long before COVID-19, how the pandemic has rapidly accelerated virtual care adoption among older adults, and how we can expect eldercare to continue to evolve in a post-pandemic world.
Virtual care solutions have been needed for quite some time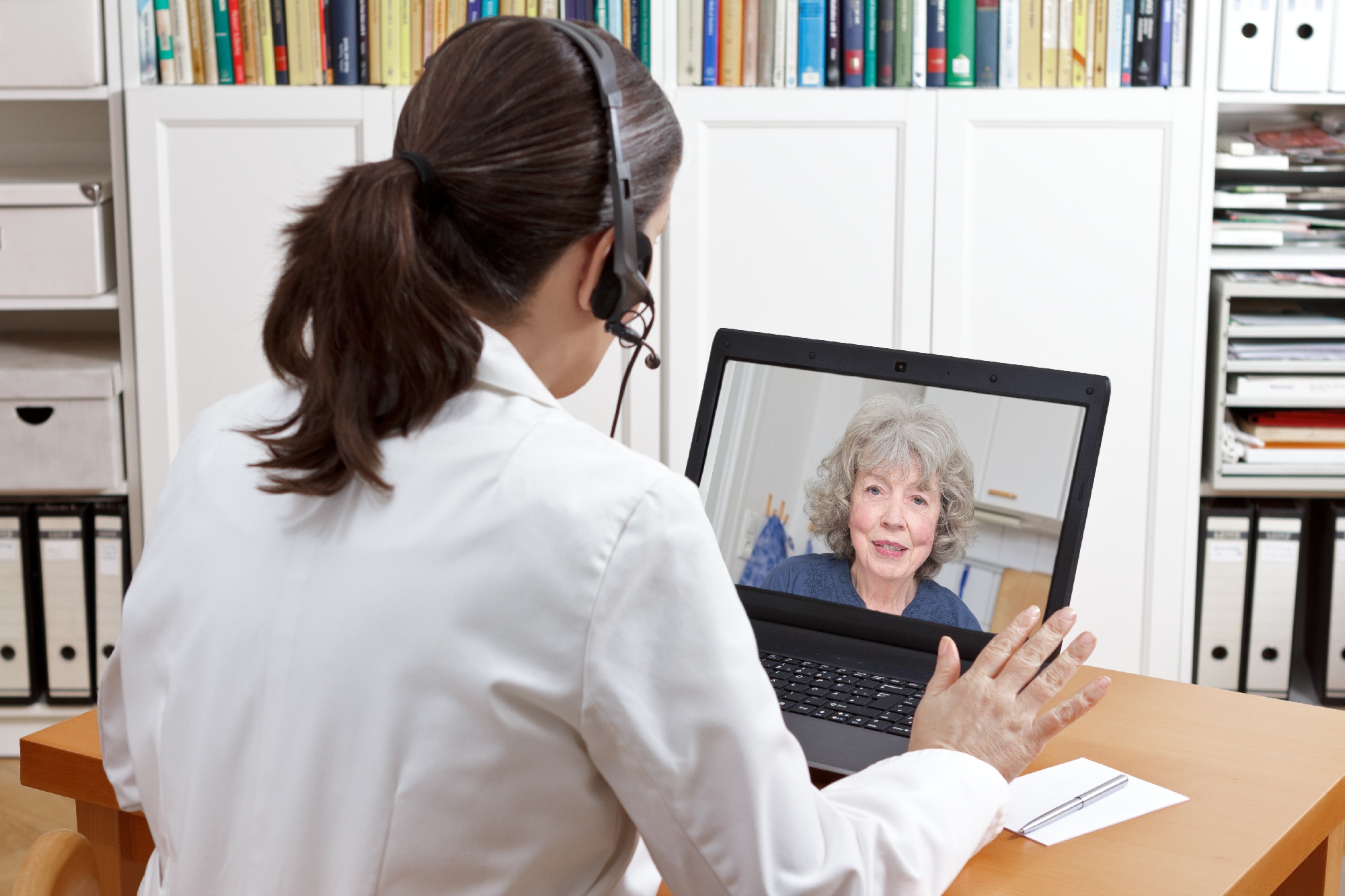 Before we dive into the future of virtual care, let's take a step back to understand why these types of solutions have been necessary since long before the pandemic began. For one, there's always been a big gap between the information that primary care providers receive from their senior patients during appointments, and what's actually happening with them the rest of the time.
Traditionally speaking, though primary care providers (PCPs) get access to senior patients' health progress, vital signs, and self-reported data when they come in for visits, that's only a mere glimpse into the full picture of their overall health — and there tends to be a whole lot of information that's missing or not adding up. For example, some patients might tell their doctor that they're exercising or taking their medication daily, when in reality, they haven't done so in weeks — and providers have no way of knowing whether or not they're in fact behaving as they claim to be. Thus, in order for providers to effectively care for their senior patients, they need a deeper understanding as to what's going on with them at home, around the clock.
What's more, with 80% of older adults in the US living with at least one chronic condition (and 77% with at least two), this means that they tend to need more frequent access to their PCPs. It also puts them at a greater risk for hospitalizations than their younger counterparts. Furthermore, there are a number of factors that make traditional in-person care less desirable as we age — whether it's due to safety concerns (as we're seeing now), a lack of reliable transportation, the inconvenience of traveling to and from appointments, long wait times, or otherwise.
COVID-19 was a catalyst for virtual care, but there's work to be done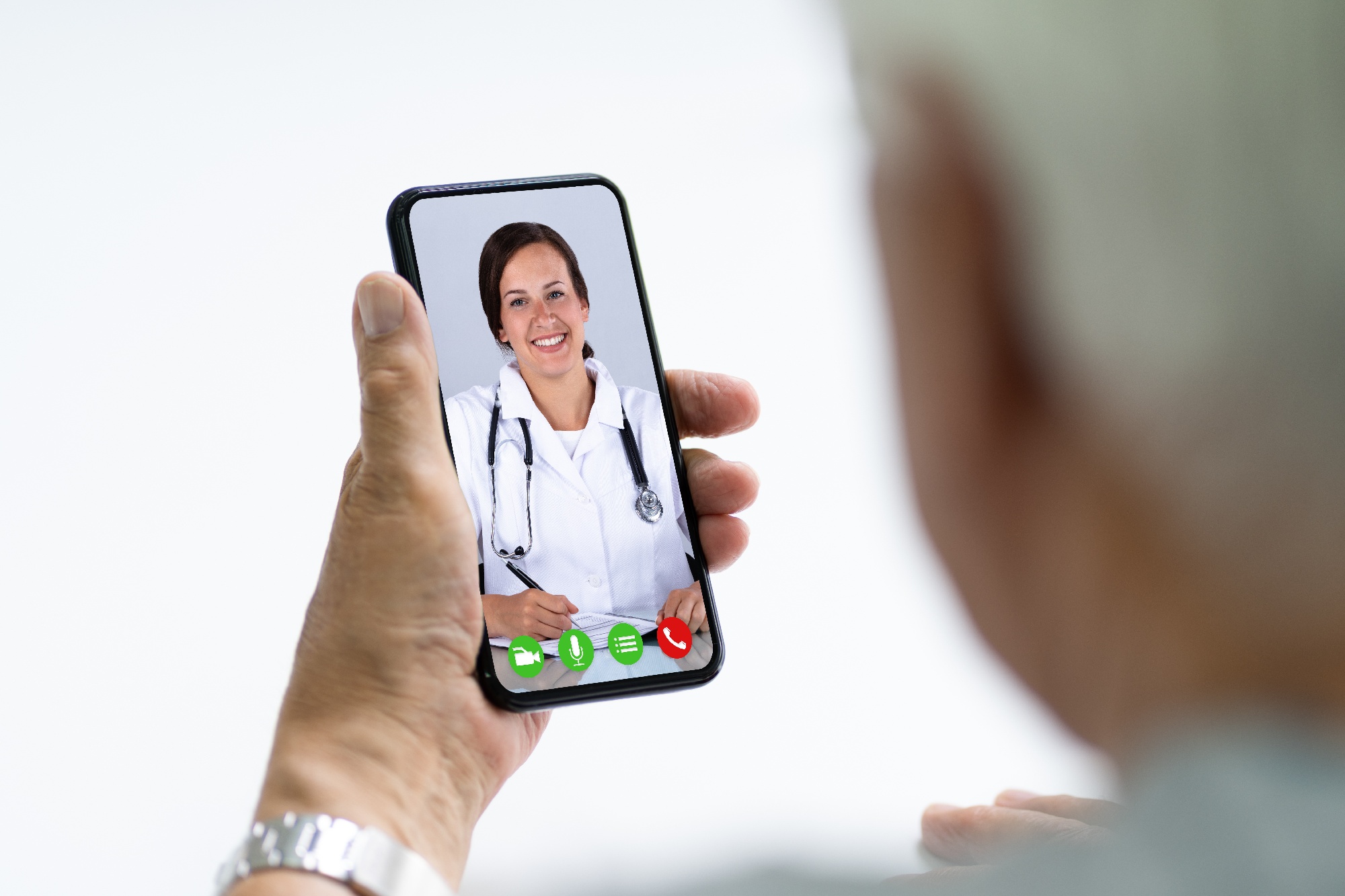 To state the obvious, this pandemic has thrown everything that we previously thought about eldercare out the window. Virtual care and tech adoption among seniors is booming — in fact, one survey found that telemedicine use increased by 300%, and that 61% of seniors embraced technology more due to the pandemic. Other research conducted by the University of Michigan found that 26% of surveyed older adults (ages 50-80) had experienced a telehealth visit between March and June 2020, compared to just 4% in their May 2019 research.
Still, on the flipside, this means that 74% of the surveyed individuals didn't use telemedicine — and many seniors still have their qualms about using telemedicine. The above University of Michigan research also found that some of their most common concerns included difficulty seeing or hearing providers, fears surrounding privacy and/or safety, and sentiments that the quality of care or overall connection to their providers was subpar compared to in-person visits.
Plus, let's not forget that telemedicine alone is not an all-encompassing solution to support the full spectrum of seniors' health and wellness needs. Yes, it's more convenient, and it allows seniors and providers to virtually visit and directly communicate, but it has some of the same flaws as traditional care — PCPs still lack the ability to support and understand what's truly happening with their patients outside of their visits together.
Nevertheless, what COVID-19 has really done is expose the fact that seniors are both willing and capable of using virtual care solutions — more quickly, and at a much greater scale, than we ever thought possible.
As virtual care continues to evolve, where do we go from here?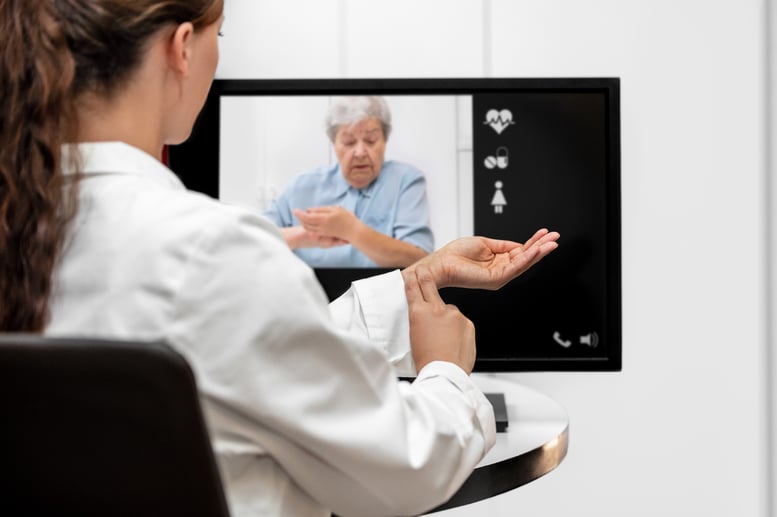 We've learned a lot over this past year. Though COVID-19 has rapidly accelerated the use of virtual care solutions among seniors, we've also come to understand that most of today's solutions are by no means perfect. And while there's a lot that's still yet to be determined when it comes to the future virtual care experience, at the very least, it should continue to become even more widely accessible and encouraged, for both senior patients and healthcare providers.
It should also incorporate much more than just communication and virtual visits — ideally, integrating elements like remote patient monitoring (RPM), psychosocial support, and continuous encouragement and motivation. This would inspire senior patients to maintain a healthy lifestyle throughout the day, while PCPs would gain more accurate insights into their patients' needs and behaviors at home. Thus, they'd have a more complete picture of their patients' health outcomes, and an understanding as to whether or not they're adhering to their care plan on their own.
In order to provide a richer, more in-depth virtual care experience, PCPs should consider incorporating some (if not all) of the digital health solutions available today, such as: voice technology, RPM devices to track patients' vital signs (i.e. wearables, blood pressure monitoring, scales, and otherwise), health and motivational reminders (regarding upcoming appointments, exercising, taking their medication, etc.), and educational resources (videos, checklists, or guides). Through a more extensive approach to virtual care, both senior patients and their healthcare providers would stand to benefit tremendously.
The road ahead: Virtual care is here to stay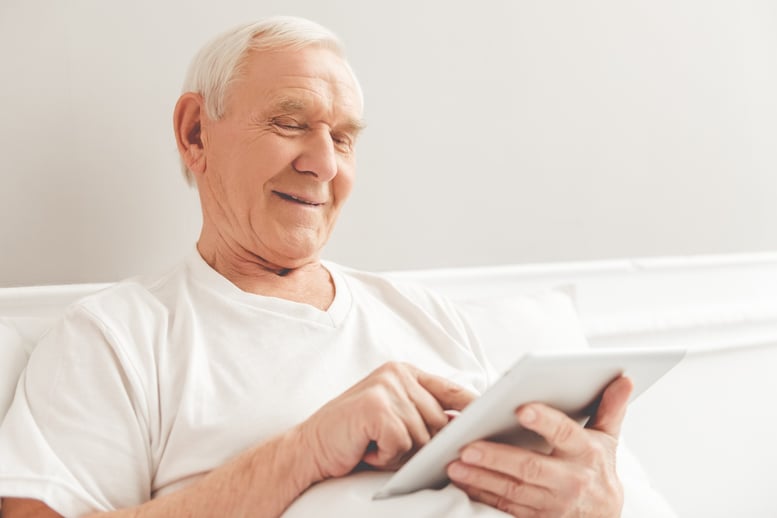 Despite how tough this year has been on us all, the silver lining is that we'll take the good parts of 2020 with us. We've all seen first-hand just how advantageous (and feasible) virtual care solutions can truly be, especially for older adult patients. Now, there's really no going back — and looking toward the chapter ahead, virtual care will undoubtedly continue to flourish, and remain an imperative component of eldercare, and our healthcare system at large.
Let's keep on learning throughout this time ahead, innovating together to create new, holistic virtual care solutions that support and encourage older adults to stay healthy and thriving at home. Simultaneously, this will also help primary care providers to perpetually understand their senior patients' needs, extend their reach, and provide more effective care than ever before.